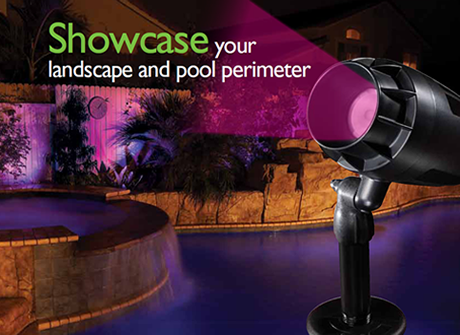 Color-changing LED Landscape Lights
Simply the most dramatic and energy-efficient lighting option available today, IntelliBrite® color-changing landscape lights can match your underwater pool and spa lighting, your mood or any special event.
Features
•Versatile, adjustable, compact, medium floodlight design in matte black finish.
•Choose from two levels of brightness.
•Easily connects to standard 12-volt transformer.
•The most efficient lighting technology available—LEDs consume less energy than traditional landscape lighting systems. An Eco Select brand product.
•Same color shows and fixed colors as IntelliBrite 5g color-changing pool and spa lights. Can be synchronized for coordinated or complementary lighting effects!