U-Frames
U-Frame diving stands are a smart and economical choice for first time diving board owners. The U-Frame stand can be paired with almost any color or size board that you like, to ensure you find the proper fit for your diving pool. Each diving board features a high-grade, slip-resistant sand tread for maximum safety, and comes with an instructional diving video to promote safety when diving in your pool.
Available lengths: 6′, 8′, 10′
Weight limit: 250 lbs (400 lbs with Frontier IV)
Boards available with white or matching tread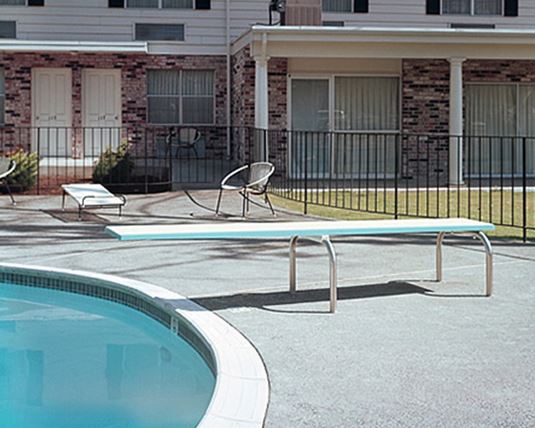 The Economical Alternative
The U-Frame stand is a great entry-level stand ideal for price-sensitive users.
Made of 1.90″ OD, .049″ or .065″ wall, 304 or 316L stainless steel tubing, and includes a fulcrum cover.
Choose from a variety of board colors to match your pool slide and backyard décor.
Board has a non-slip sanded tread for maximum safety.
Pair with 6′, 8′, 10′ or 12′ boards – find the right size for your diving pool!